Visit to Govardhana Temple in Bangalore
Sri Sugunendra Tirtha Swami of Bangalore (Bengaluru) invited His Holiness Vishwaguru Maheshwaranandaji to their unique Ashram, where a cave has been formed to represent Govardhana Hill, said to be held by Sri Krishna on one finger.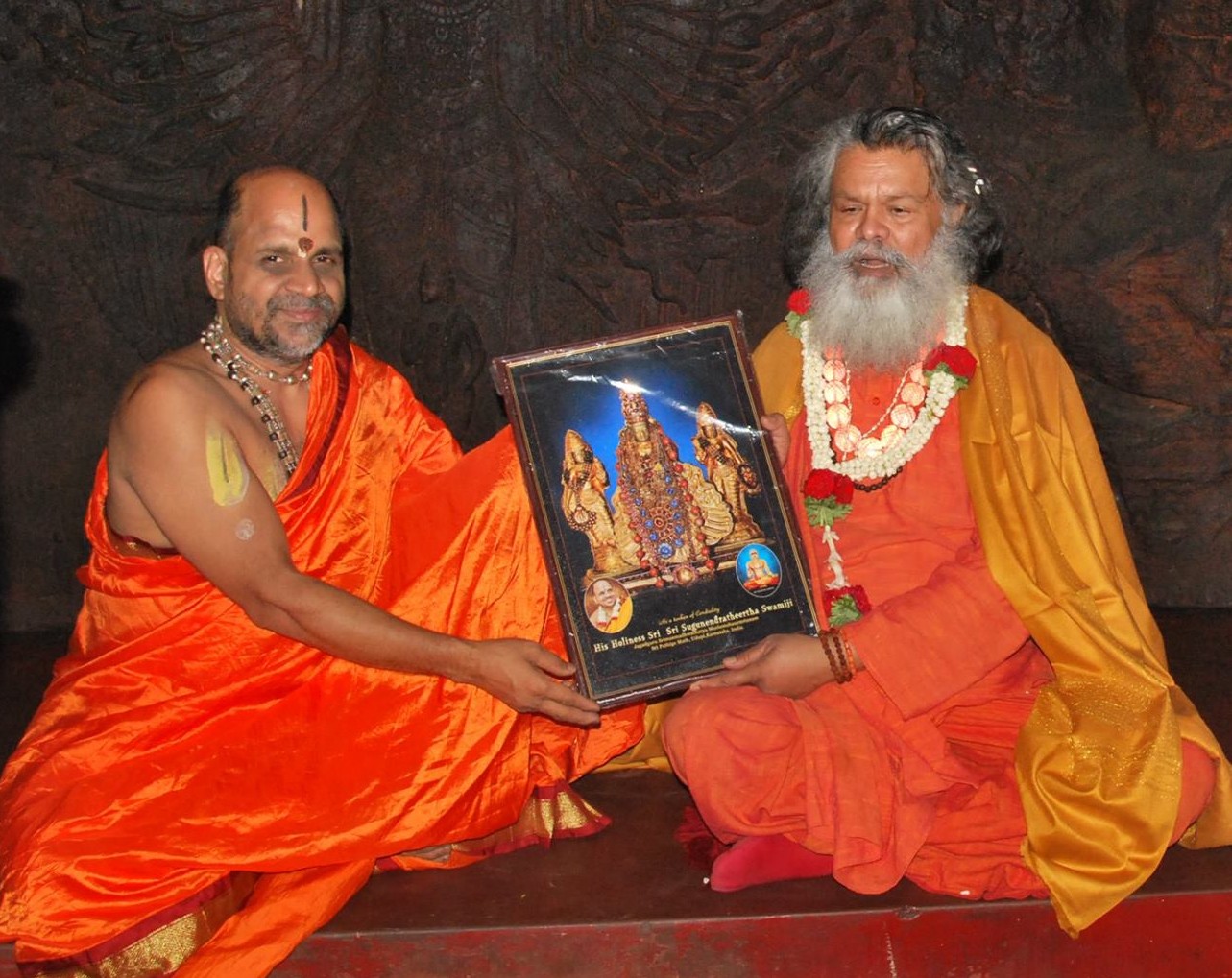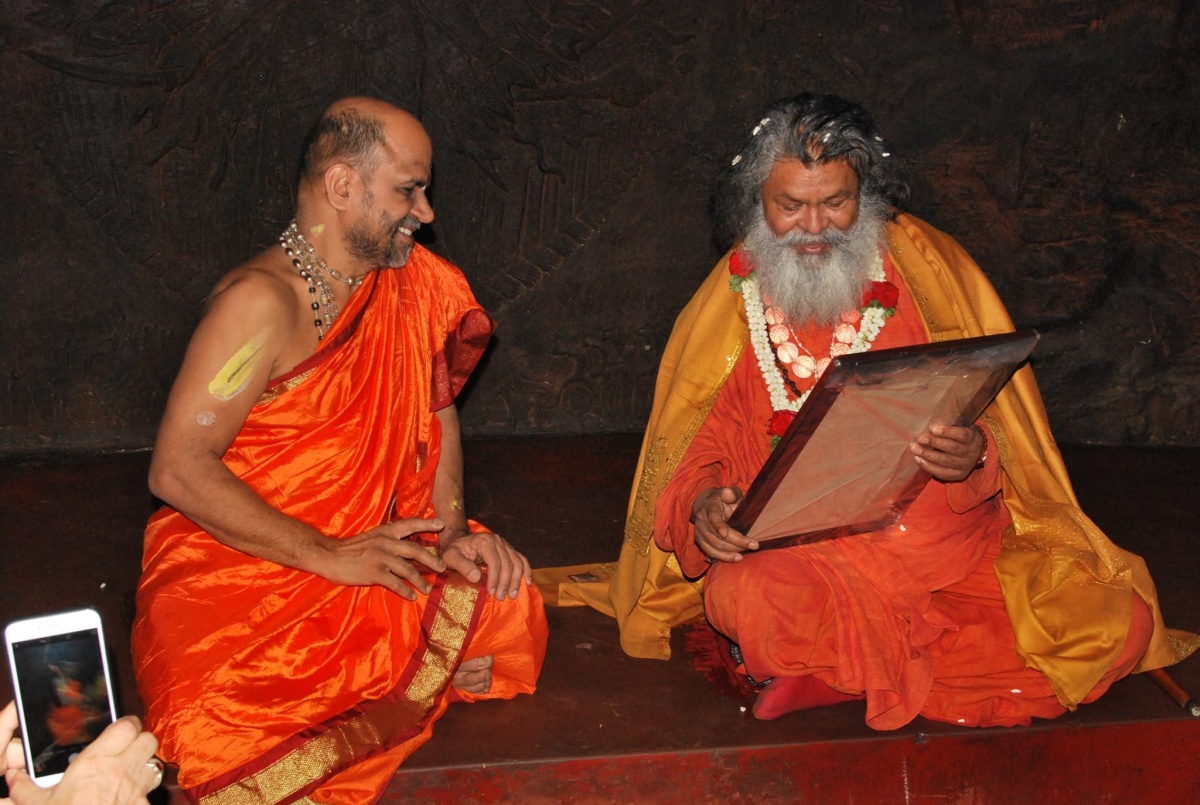 Sri Sugunendra emphasized the call of the era when globalization should include education in spiritual values. He praised the work of Vishwaguruji, that deep spiritual virtues are spread by him throughout the whole world.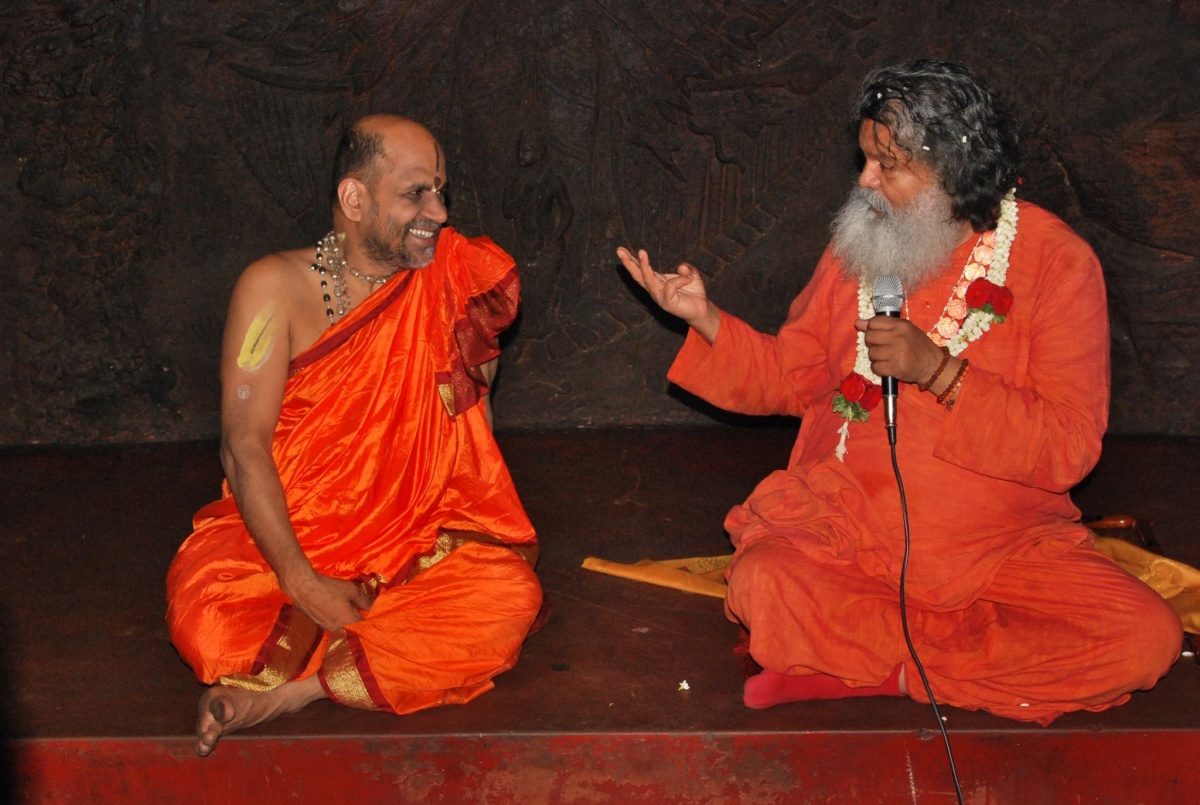 Vishwaguruji gave an inspiring lecture (English) in the cave - see here on YouTube.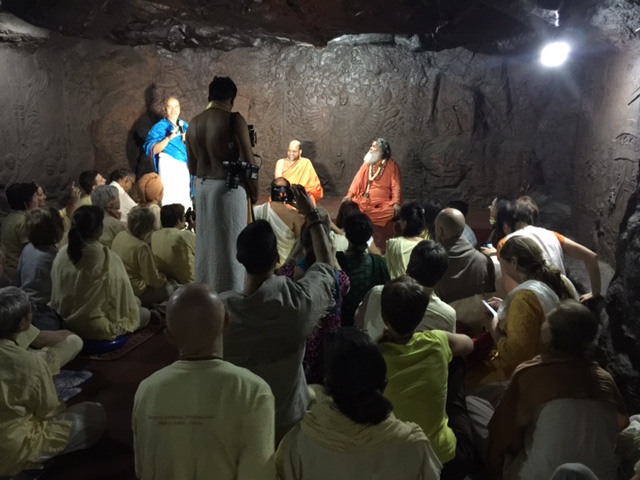 The group of visitors travelling with Vishwaguruji were also invited for a South Indian bandhara (feast), served in the traditional way on banana palm leaves.