Professor Gulab Kothari Awarded at New Delhi Conference
New Delhi, 16-18 February 2016
Vishwaguru Paramhans Swami Maheshwarananda was invited to officially close the three day conference on Vedas, Journalism and Literature, held in honor of the Lifetime Achievement of Prof. Gulab Kothari.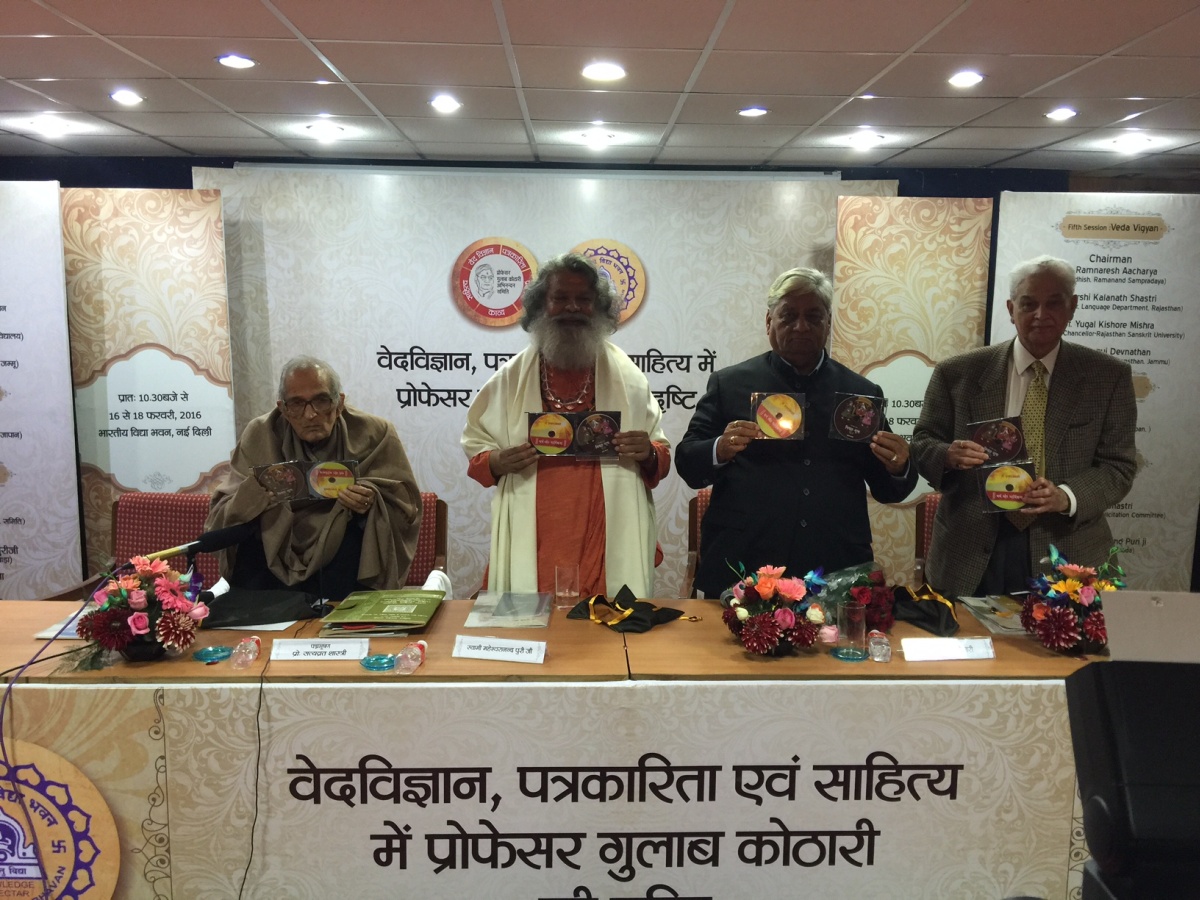 The conference was organised by Bharatiya Vidya Bhawan, an Educational Trust with more than 100 schools and colleges in India and abroad, and Rajasthan Patrika, the largest distribution Hindi daily newspaper in Rajasthan.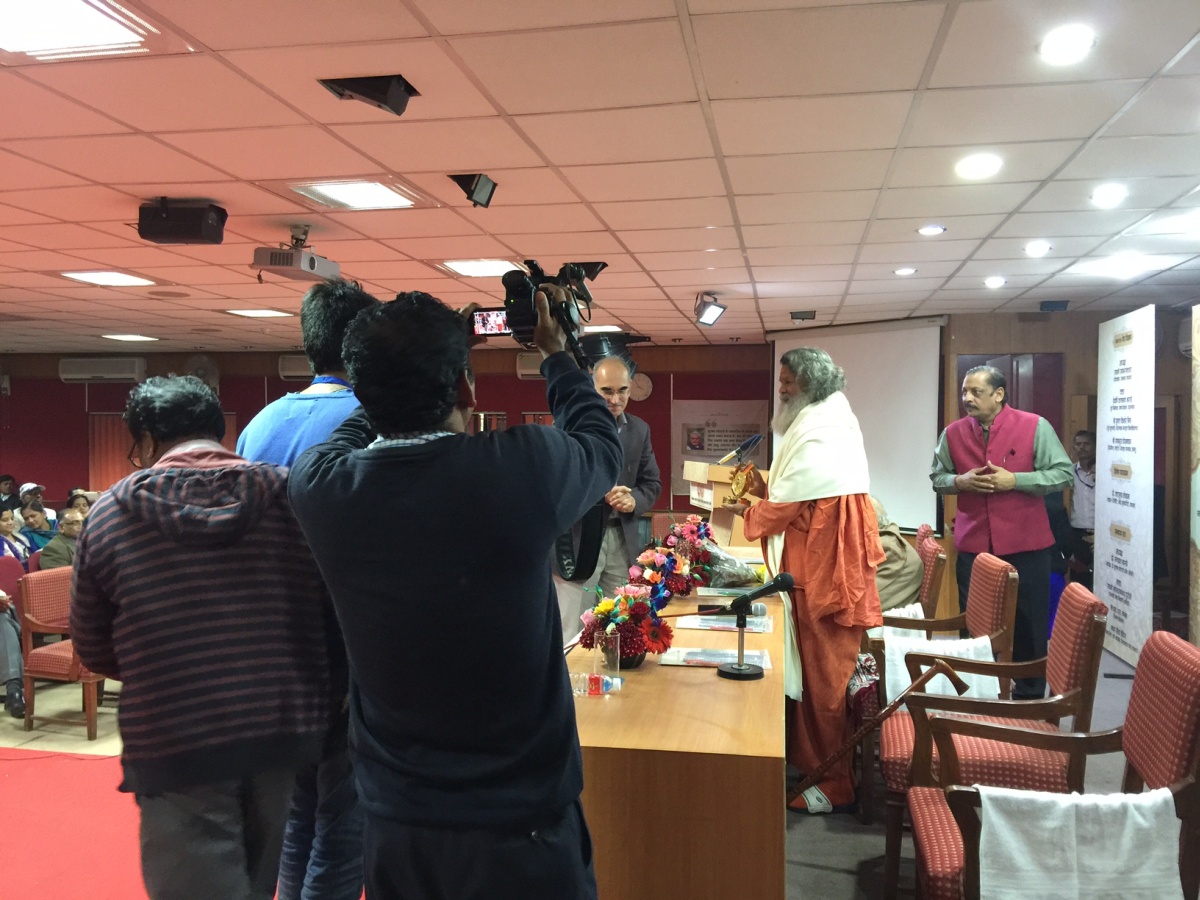 This special event was held to mark the achievements of Professor Gulab Kothari, owner of Rajasthan Patrika, who so far in his life has written more than 400 books on a broad range of topics.
Renowned professor, Dr. Satyawrat Shastri, presented Prof. Gulabji with the Lifetime Achievement Award.
The program gave an opportunity to Prof. Gulabji and others to share their views on the topics of Journalism, Literature and the contemporary relevance of the ancient Vedic texts. Many Indian dignitaries, politicians and scholars attended the event to congratulate the main speaker on his profound knowledge and many achievements.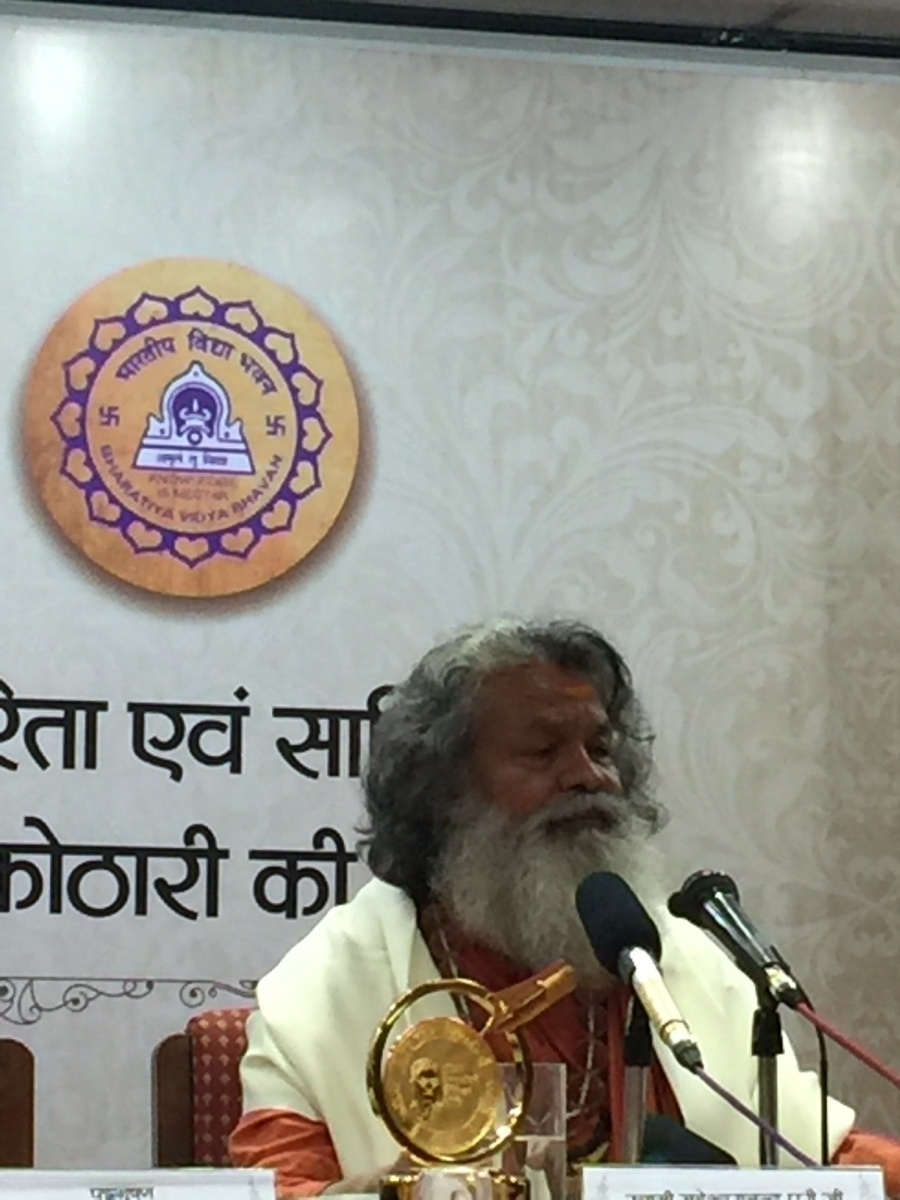 In his address, Vishwaguruji proclaimed to his friend and great devotee, Professor Gulabji, that this is not the end of his career, but just a new beginning, and requested him to make a translation of the Sabd Vedas - a collection of all Vedic knowledge - into English or Hindi.