Vasant Panchami in Jigani, South India
On the auspicious evening of Vasant Panchami - the Hindu festival celebrating the coming of Spring - His Holiness Vishwaguruji gave a satsang at the Prashanti Kutiram campus of Swami Vivekananda Yoga Anusandhana Samsthana University (SVYASA).
His Holiness Vishwaguruji welcomed the students of the University to the satsang, together with his bhaktas, who had travelled from a wide variety of locations around the world to receive treatment in naturopathy, ayurveda and yoga therapy.
He emphasized the relevance of learning and education, which is the duty of the brahmacharya period of life (the first 25 years).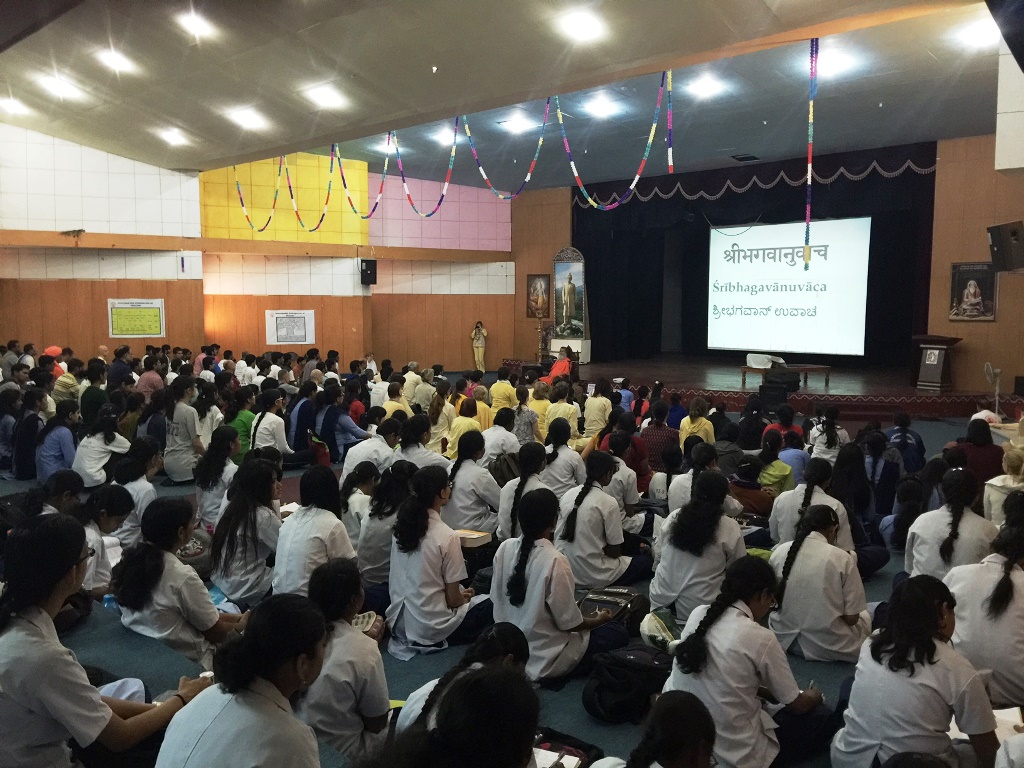 "Those students are especially blessed who have the opportunity to learn in a gurukul (school under the guidance of a holy person). Such students enjoy the support of their families financially and spiritually, and their prime duty is to step forward in knowledge and establish their future."
These words of the Master were of much significance, being spoken next to the statue of Sarasvati, the goddess of Knowledge; and with instructions from Vishwaguruji, all who were present chanted the names of Saraswati 108 times and made parikrama three times (paying respect by walking around her likeness).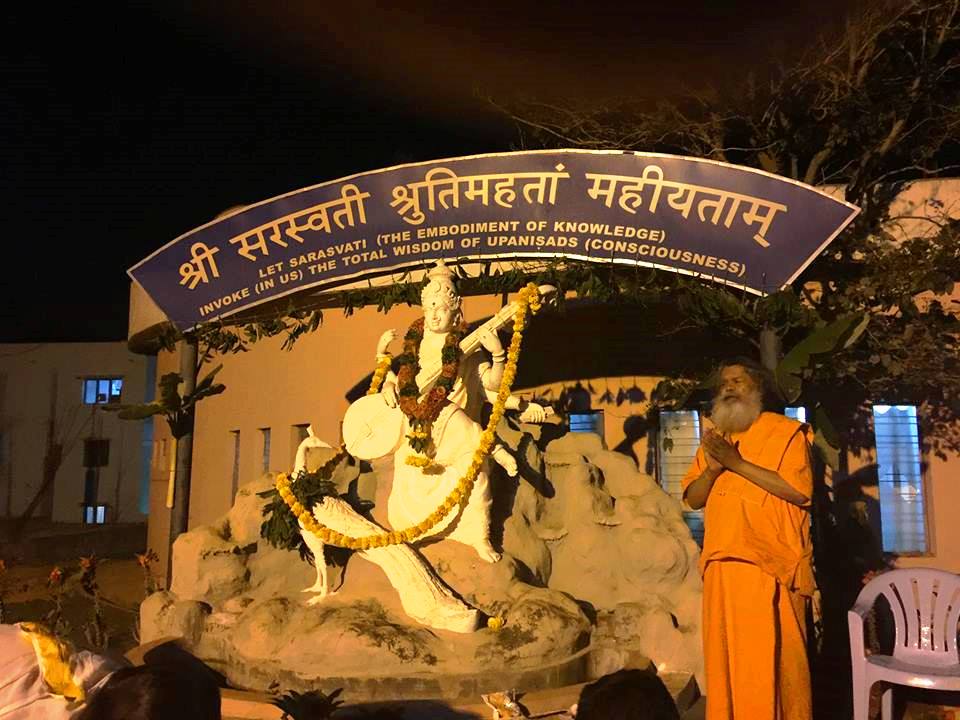 On the previous day, His Holiness Vishwaguruji initiated Indian bhaktas with the Guru mantra, thus they became disciples of the holy lineage of Sri Alakhpuriji Siddhapeetha Parampara - the lineage of spiritual Masters from Sri Alakhpuriji, to Sri Devpuriji, to Sri Mahaprabhuji, to Sri Madhavanandaji, till Vishwaguru Maheshwaranandaji himself.