Seminar with H.H. Abunathswamiji Maheshwarananda in Guruji Ashram Vienna, Austria
26-28 September 2014
After a year, finally we were blessed again by a weekend seminar with Swamiji in Vienna. The big hall of the ashram was filled till every corner.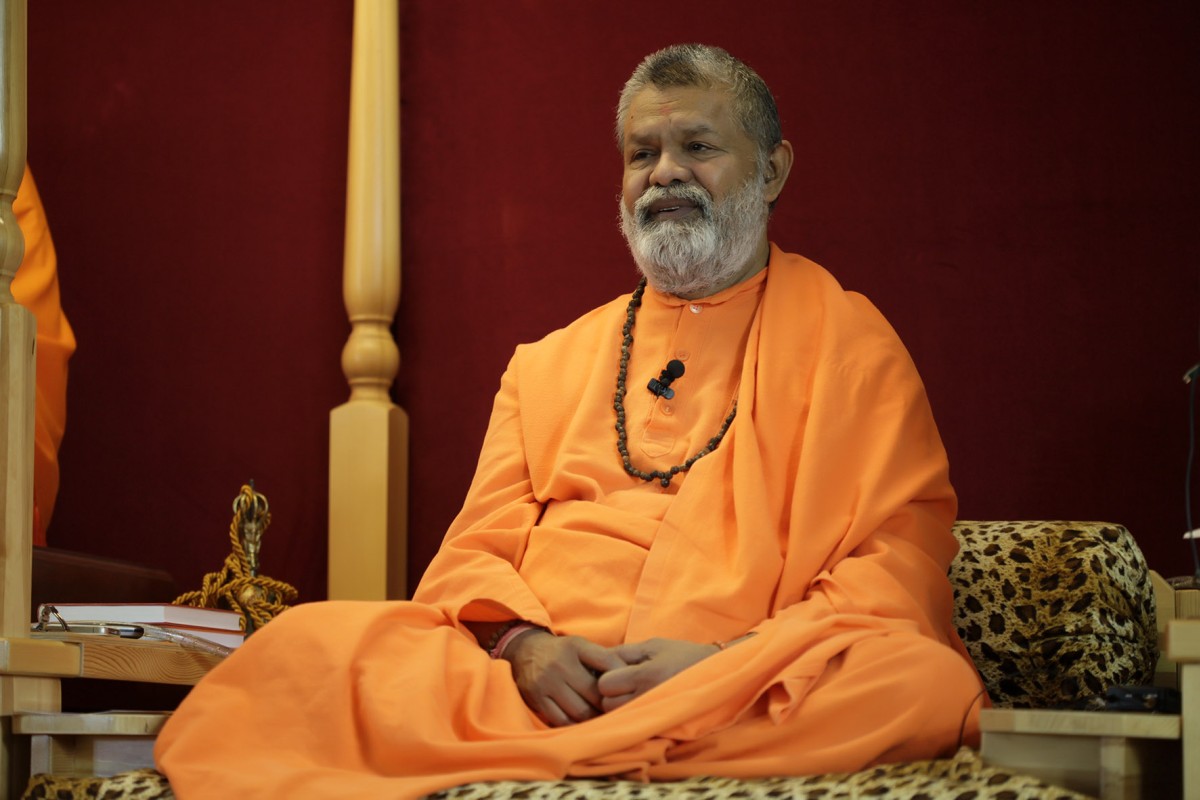 Swamiji in Vienna Ashram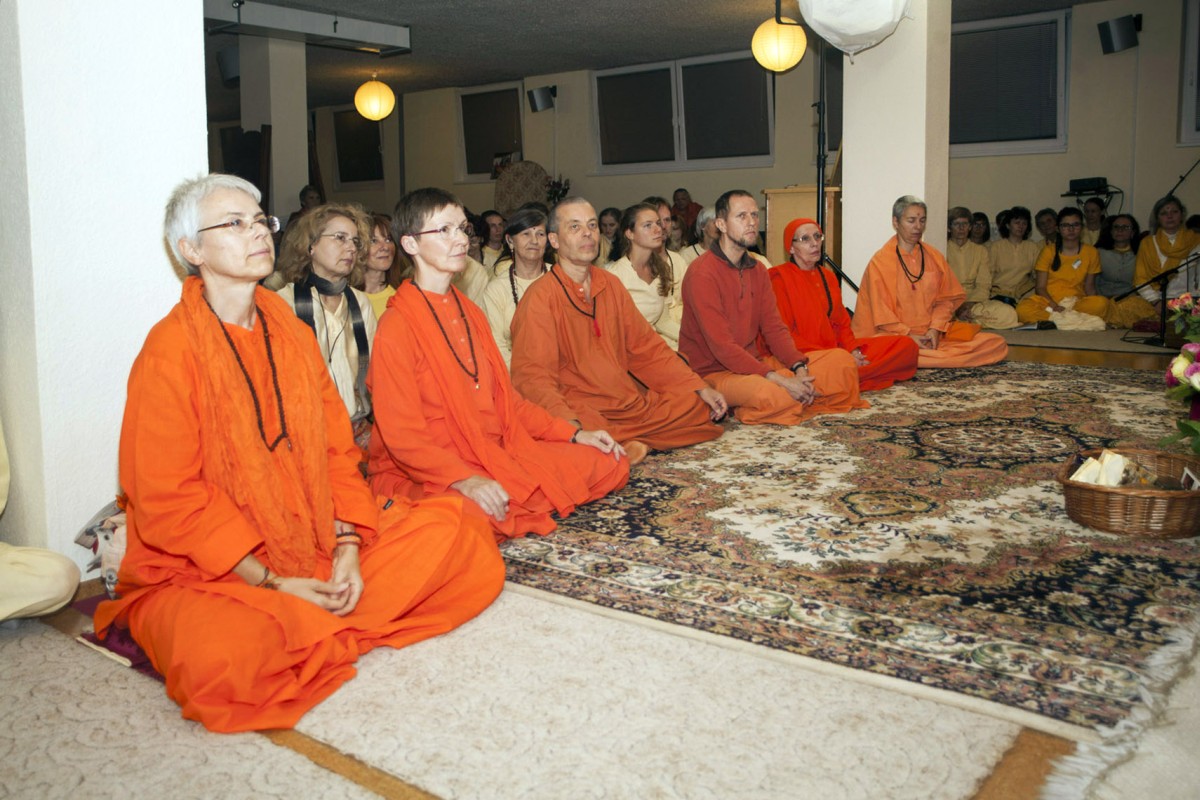 Eight sannyasins, Sadhvis and Swamis from Sri Alakhpuriji Siddha Peet Parampara, offered their pranams to Swamiji at this special event; and bhaktas from Vienna and all parts of Austria, as well as from the neighbouring countries and even from overseas​, were happy about the opportunity to come together again in Guruji Ashram Vienna and to have darshan and satsang with Swamiji.
​On the occasion of Navaratri, the festival of nine nights dedicated to the Divine Mother, one subject of this seminar was the meaning and significance of Shakti.
​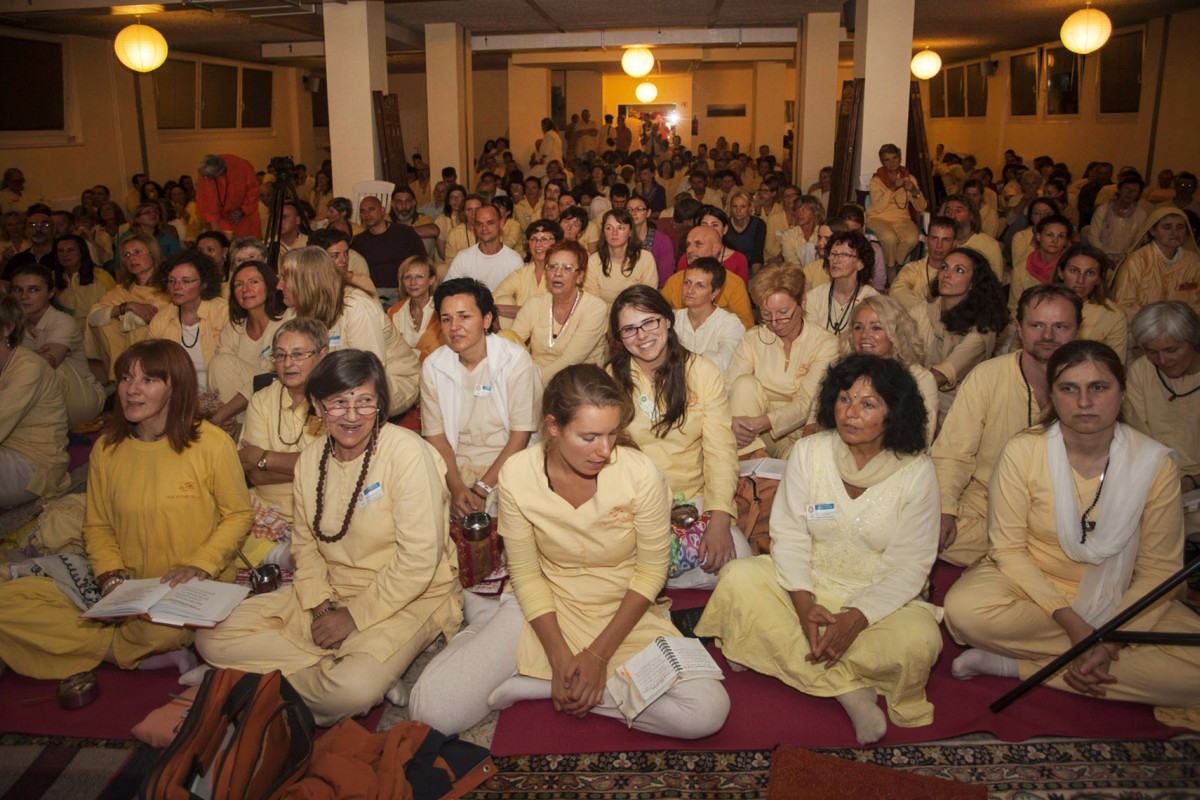 Shakti is the primary cosmic energy that is inherent in every atom and pervades the entire universe. Swamiji explained the concepts of Shiva and Shakti, or in other words, purusha – consciousness, and prakriti – nature. And the principles that are fundamental for our human existence and how they are interconnected: the 4 purushartha: dharma (duty), artha (prosperity), karma (action) and moksha (liberation); the 4 ashrams: brahmacharya (student life), grastha (family life), vanprastha (retirement) and sannyasa (renunciation), which are reflected in nature by the 4 seasons: spring, summer, autumn and winter.
Every mother is a divine mother. The earth is our mother, nourishing the plants and all living beings; we should respect, protect and love her, and stop exploiting and destroying her.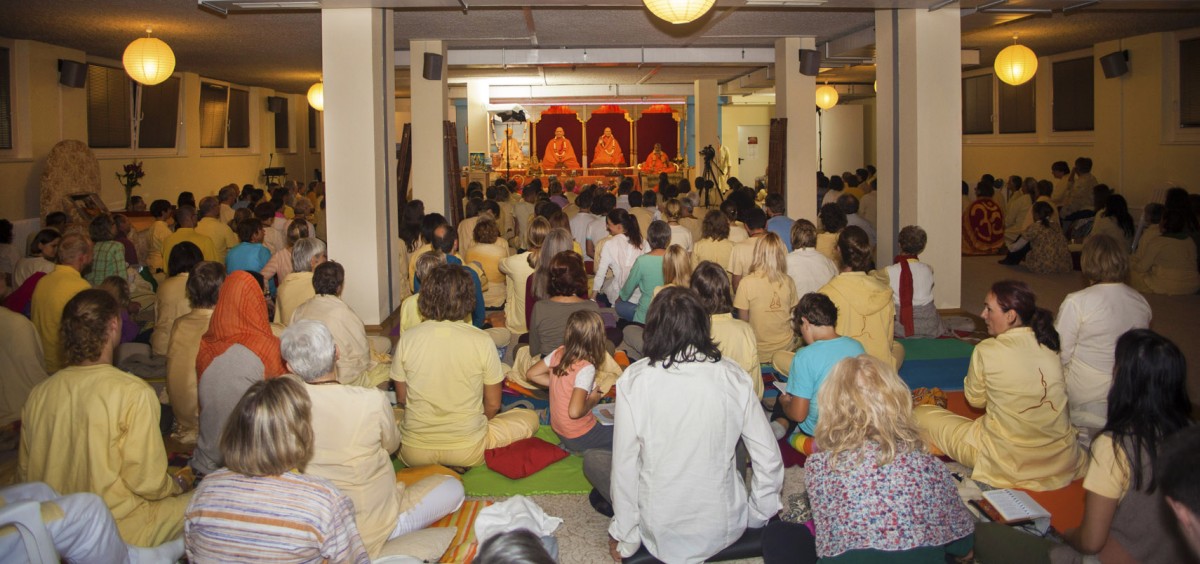 On Saturday Swamiji spoke about the 4 principles of spiritual development: sadhana (practice), tyaga (renunciation), tapasya (austerity, discipline) and vairagya (non-attachment), and the master-disciple relation that is a pre-requisite for any spiritual progress.
On Sunday the seminar was concluded by a lecture about prana. Prana in its pure form is like clear clean water – without form, colour or scent. Atma is like pure prana. It can be recognised only through gyana, spiritual knowledge and experience.
​Jivatma (the individual soul), is covered by numerous layers that curtain the atma, therefore its light and divinity cannot shine through. To discover the atma these layers of our karmas and impurities have to be purified, through pranayama, mantra and meditation. This is possible only in a human life. Therefore we should not miss this golden opportunity and unique chance of our human existence. ​