Vishwaguru Swami Maheshwarananda at Science Centre Győr, Hungary
Visit of H.H. Swami Maheshwarananda to Mobilis Science Centre in Hungary.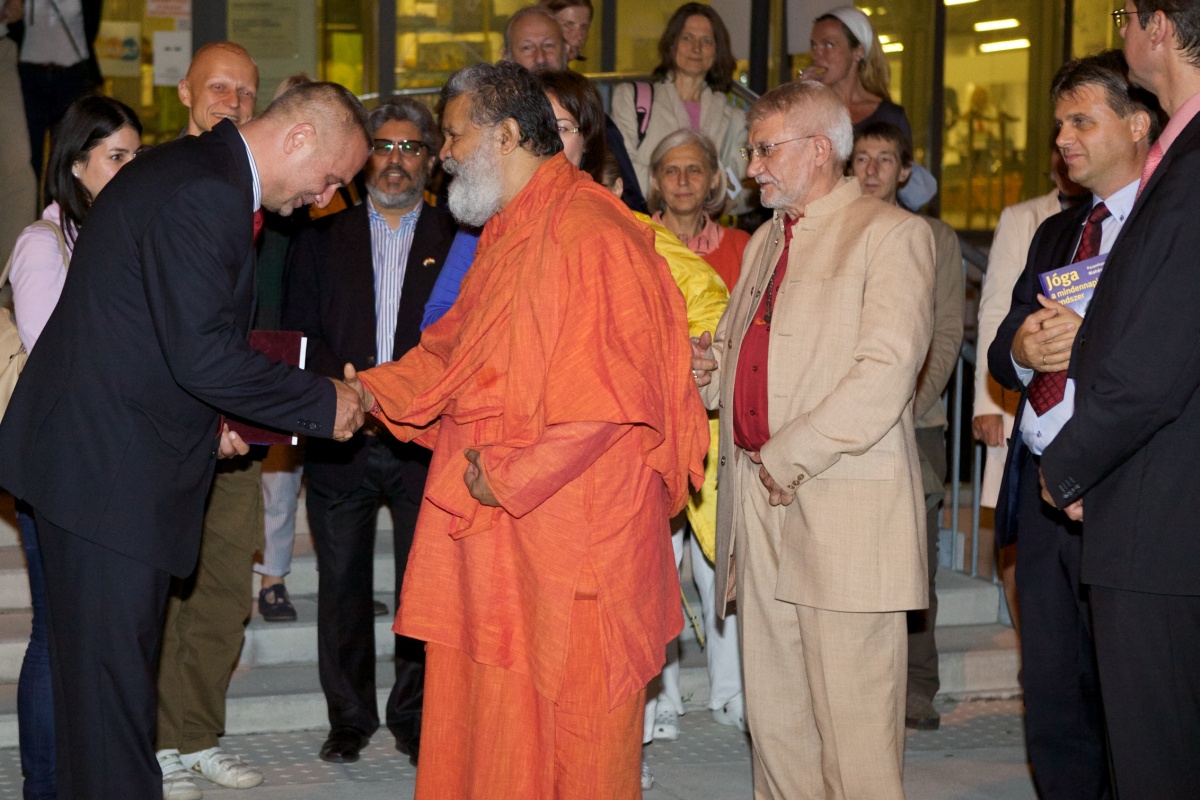 An industrial city in the North-West of Hungary, Győr hosts the largest car engine factory of the world, producing approximately 2 million engines a year. MOBILIS Science Centre, a building constructed to symbolize the piston of the Wankel engine, and erected opposite the Department of Combustion Engines of Széchenyi István University, was the venue of HH Swamiji's public lecture on 10th September, 2014.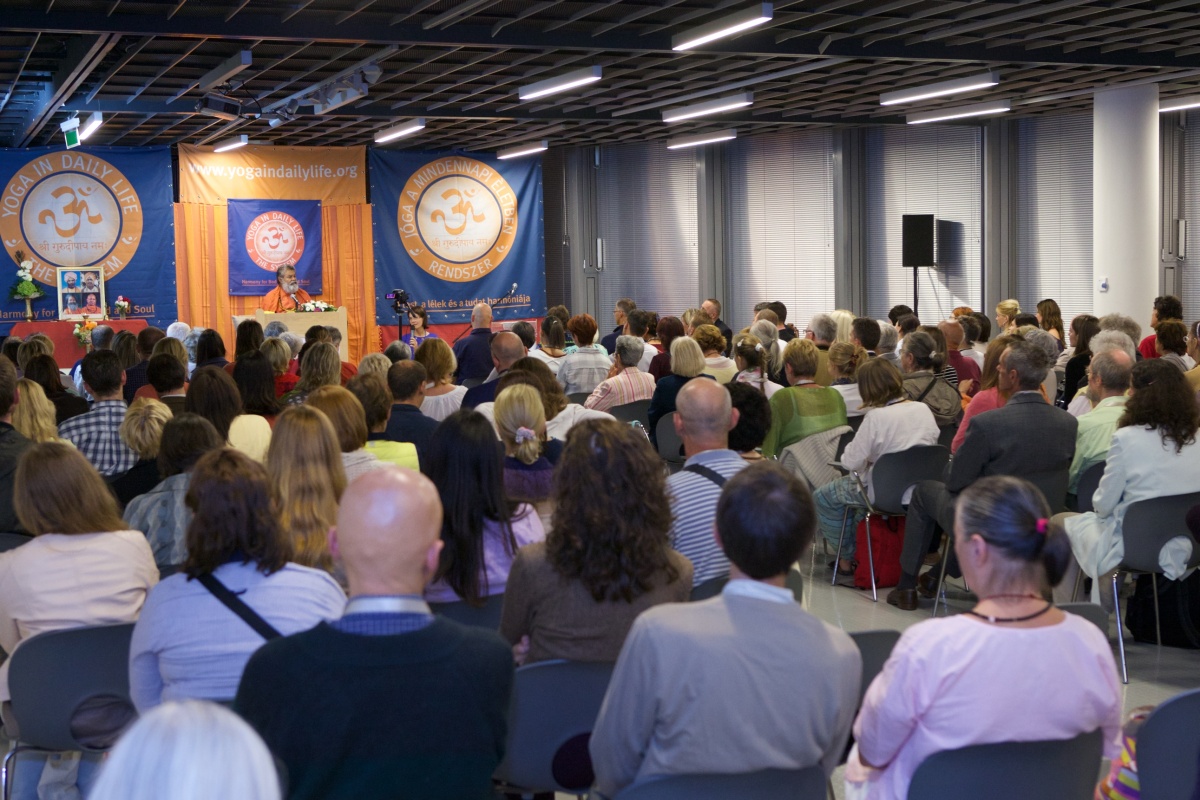 Prof. Dr. Péter Földesi, Rector of Széchenyi István University acknowledged HH Swamiji's System by telling that Yoga in Daily Life has been a branch of sport and an optional course at the Centre of Physical Education and Sports of the University since 2006.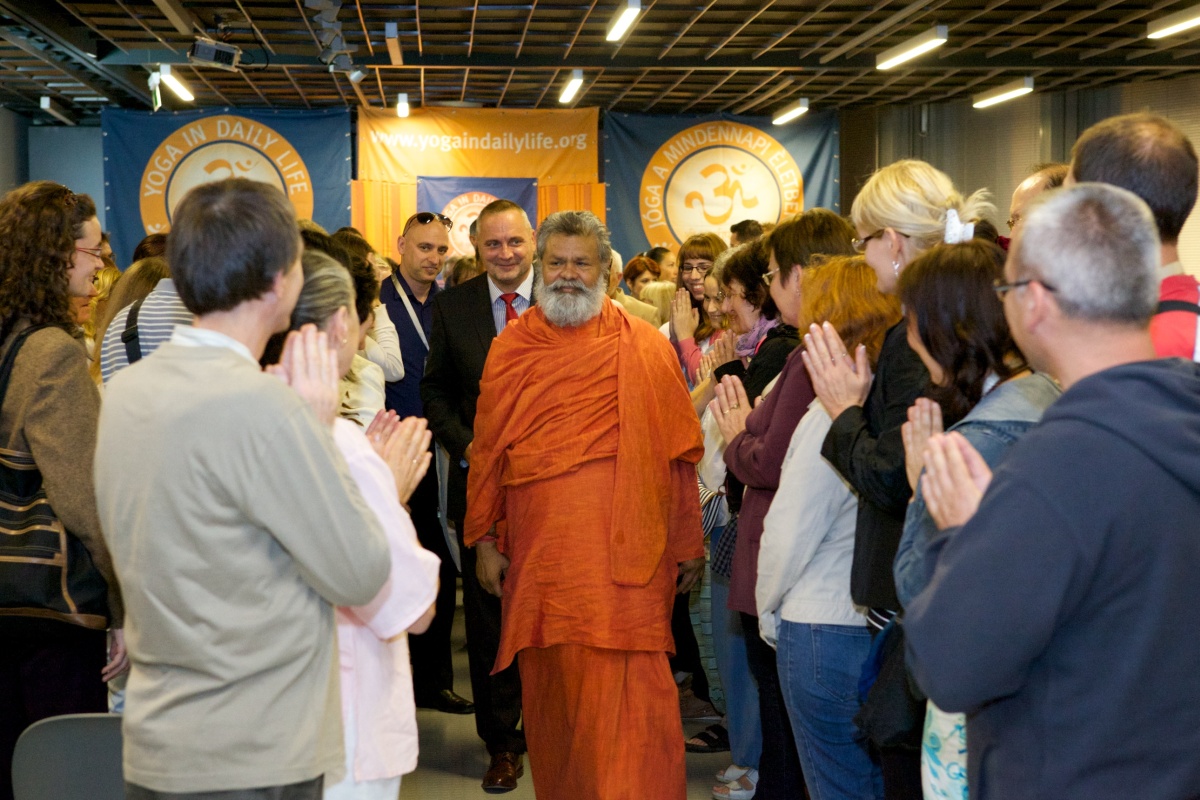 Speech given by H.H. Swami Maheshwarananda.