Congratulations from former President of Croatia, Mr. Stjepan Mesic
We would like to share with you the letter of congratulations His Holiness Swamiji has just received from the former President of Croatia, Mr. Stjepan Mesić.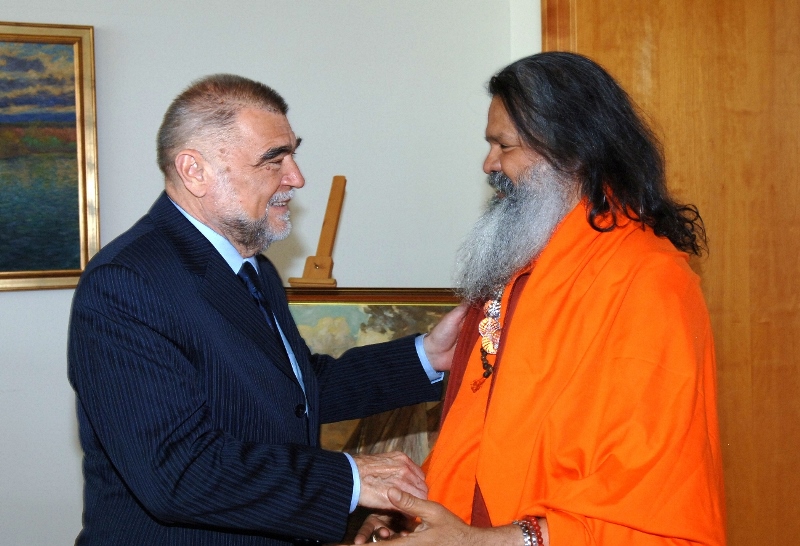 To: Mahamandaleshwar Paramhans Swami Maheshwarananda
My dear friend,
On the occasion of your birthday my thoughts are with you and your disciples. From my whole heart I wish you happiness, health and I hope that your message will reach many souls all around the world. I would also like to use this opportunity to congratulate you on an honorable and important "Pride of India" award. Each person who is the pride of his nation has an honor and a duty to spread the knowledge of his culture and to serve the whole mankind.
By cherishing our and our nation's friendship we must never forget that together we are more valuable than the sum of our individual values. As a Croat I am deeply thankful in the name of all those Croats who found their path in your teachings and as a citizen of the world I thank you for offering us the essence of the spirituality of the great India. Finally, I am grateful that the destiny brought us together and endowed us with a valuable friendship.
With Love,
Stjepan Mesic