Swamiji's Birthday Celebration in Strilky Ashram, Czech Republic
Strilky, 15 August 2014
The festival of the birthday of Gurudev is always dear to the disciples. On this occasion bhaktas gathered around His Holiness Swami Maheshwaranandpuriji in Strilky Ashram and greeted him with tokens of love and devotion. The event was an auspicious and joyful end to the Sadhana Seminar week.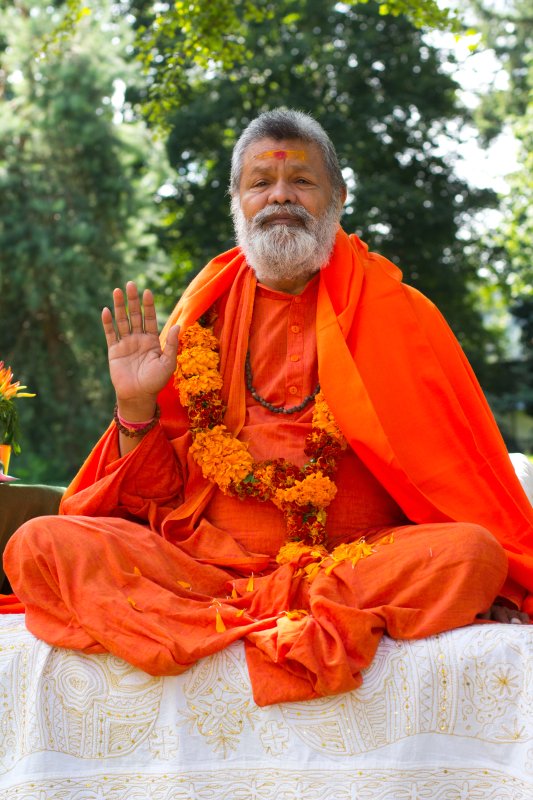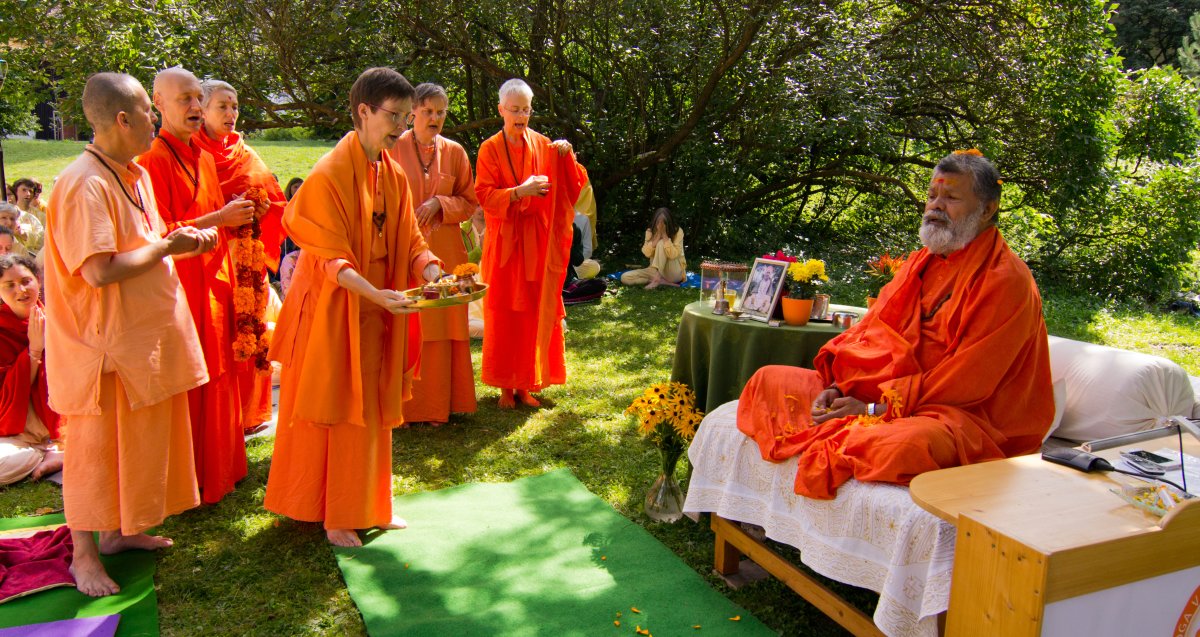 His Holiness Swamiji was celebrated by his sannyasins with puja (ceremony with lamp lights) and a flower mala (garland). Children also greeted His Holiness with their handmade art works and performances.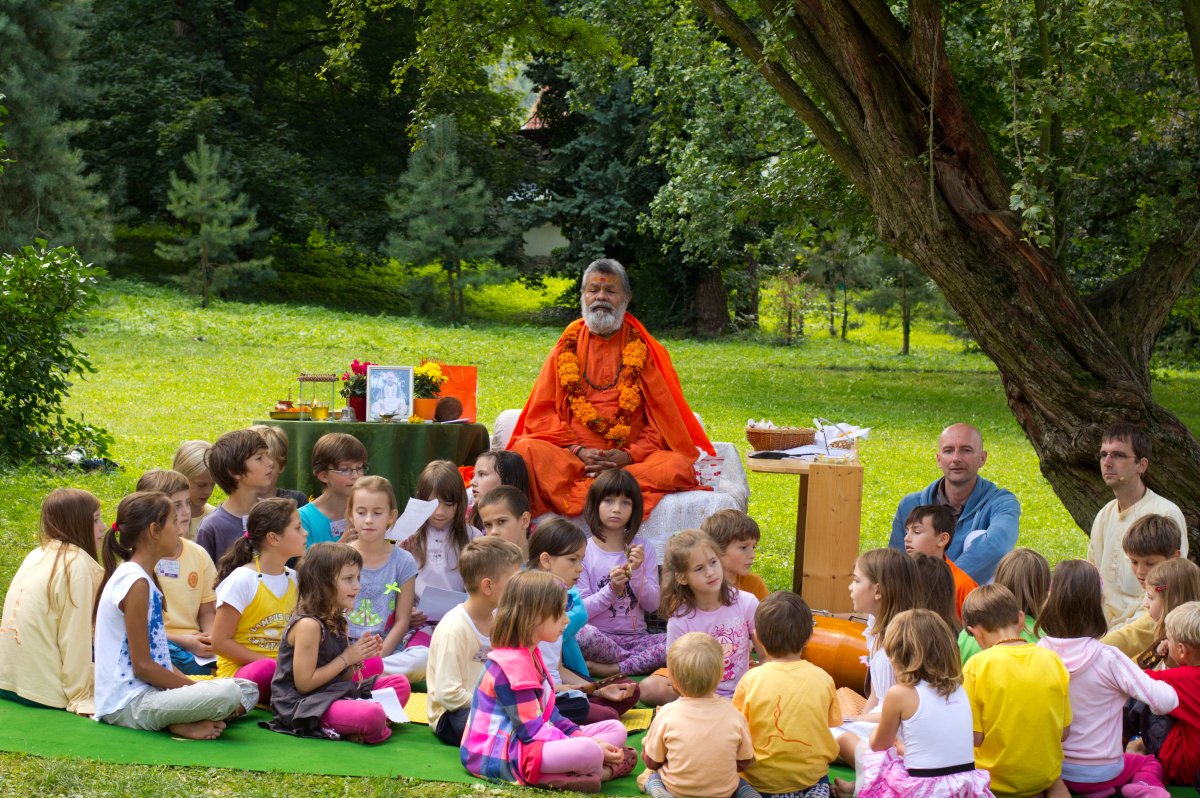 On this occasion, the great news was announced that His Holiness Swamiji has initiated a worldwide project within the framework of a newly founded NGO to 'Save the Birds'. They are innocent creatures who in many cases migrate from one continent to another and are meanwhile hunted by humans as a sport. Other poor birds live their lives in cages, trapped in people's homes, whereas their wings would see them flying free in nature. His Holiness suggested that his bhaktas in each country should take pictures of their native bird species and feed them regularly.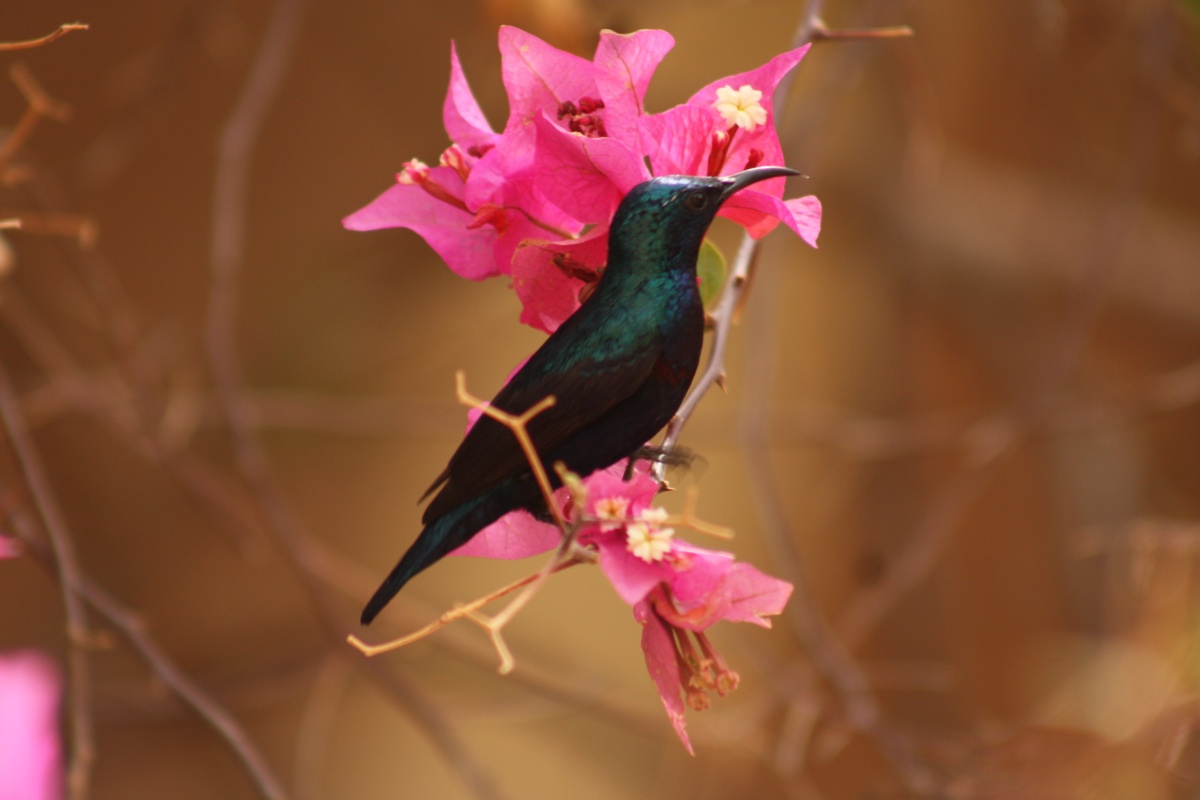 Swamiji's initiatives lend support to wildlife, injured animals and humans in need; they present a clear example of the principles of Sat Sanatan Dharma and Vedic Culture, and are in accordance with the United Nations Milleneum Development Goals.